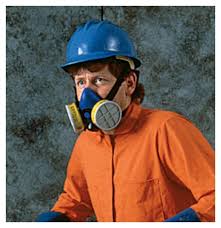 Protective Gear
These masks and filters are perfect for crop-dusting or the transport of patients.  The filters can be used in conjunction with our ALPS Oxygen mask.
In stock, but supplies are limited.
The Honeywell North RU8500 Series half mask is one of the only reusable half masks on the market with a speech diaphragm. This feature offers improved speech clarity – eliminating the need for workers to leave the work space or doff the mask in order to communicate. The optional Mountain High Aviation Microphone can be installed in this port. Made from soft, flexible silicone, the RU8500 provides users with a comfortable fit for hours of use while the dual sealing flange provides an excellent facepiece seal. The RU8500 also has the unique option of a diverter exhalation valve cover, which directs exhaled breath downward.
Because of the COVID-19 outbreak Honeywell is limiting it's sales of masks and filters.
Display 100 Products per page
---
---
Protective Gear
Image
SKU
Name
Summary
Price
Buy

0MSKx-0200-00
RU8500 Mask Skirt

Great for Crop Dusting or Transporting Patients.

$

79.00

09025-7582-00
Filter, Respirator, Pancake Cartridge, 2/pk

Sold in pairs

$

25.00

09025-7500-37
Filter Holder, Respirator, 2/PK

Sold in pairs.

$

26.40

09025-7506-95
Filter, Respirator Insert, 10/pk

Sold in 10 packs, (2 per pk).

$

35.10

09025-7580-00
780P100 particulate Filter

Replacement Filter. Sold in pair.

$

27.00

AMSK-7500
Face Mask with Respirators

Honeywell RU8500 Mask with N100 Filters

$

100.00 –

$

129.00

0MSKB-0002-
J Bracket w/Straps and Harness for ALPS

Convert your Mountain High Facemask to helmet use.

$

255.00

AMSK0-0115-00
ALPS Mask Microphone with U173 Connector

ALPS Mask Microphone.

$

299.00

AMSK0-0109-00
Mic, QD, Cable Assembly, U173/U Connector (PJ-068 Jack) ALPS.

ALPS Mask mic cable. U173/U PJ-068 Jack.

$

99.00