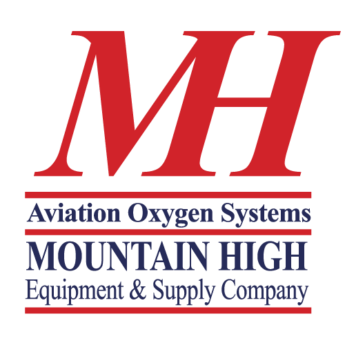 Mountain High Equipment & Supply Co.
---
Mountain High Equipment & Supply Co. is the maker of state-of-the-art aviation oxygen equipment.
Located at:
2244 SE Airport Way
Suite 100
Redmond, Oregon
97756-7537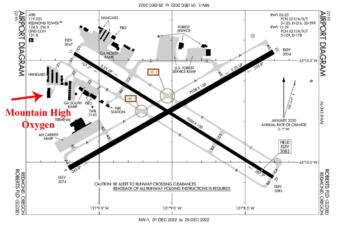 800-468-8185 (USA & Canada)
541-923-4100 (World Sales)
541-548-7500 (World Admin)
541-923-4141 (World Fax)
Founded by pilot and engineer Patrick L. McLaughlin, Mountain High has been supplying aviation oxygen equipment and supplies since 1985. The company is known particularly for it's EDS product, an electronic 'Pulse-Demand™' adaptive oxygen delivery device.
Mountain High has also been at the forefront of providing pilots of all types of aircraft with affordable and easy-to-use oxygen transfillers and adapters.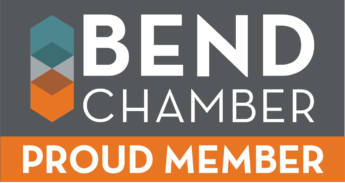 Mountain High E&S Co is a proud member of the Bend Chamber of Commerce.
---
DISCLAIMER
Dear Customer,
While our built-in oxygen systems and equipment have been targeted to the personal-built aircraft market, they have also been designed to meet and exceed many of the minimum requirements detailed by SAE, AIRs and ARPs, as well as requirements by DOT, CGA and the FAA. Additionally, our equipment has been designed, produced and manufactured in compliance to requirements detailed in many ASME documents. However, we do not claim that our equipment is made to any FAA TSO, nor do we have any STCs or currently manufacture under a PMA at this time.
Therefore, if you have decided to have an A&P or A&I install our oxygen system or equipment in a type certified aircraft, an FAA form 337 (OMB NO. 2120-0020) "MAJOR REPAIR AND ALTERATION (AIRFRAME, POWERPLANT, PROPELLER OR APPLIANCE)" is required to be filled out and submitted to the FAA for a one-time field approval for the installation of this equipment in any type FAA certified aircraft.
Over the years a number of our built-in systems have been successfully installed and approved by the FAA in type certified aircraft utilizing the proper installation methods by a certified A&P mechanic and the completion of the "FAA form 337". The FAA form 337 is furnished free of charge and is available at all FAA Air Carrier (ACDO), General Aviation (GADO), Manufacturing Inspection (MIDO) and Flight Standards (FSDO) district offices
With this information, we are confident that your installation and approval should proceed without any undue problems. However, we cannot guarantee that you will get your FAA field approval. We would be more than happy to answer any of your questions, as well as provide additional information on our oxygen systems and equipment if you or the FAA should need it to complete your objective.
PRODUCTS ENGINEERED AND MADE IN THE USA
---
Documents:
Printable Disclaimer Letter with References of Total and Partial Applicability – FAA 337 Form Letter(md)
Cylinder Return Policy & RMA (Sep 2019)