Technical Service Notice
THIS PERTAINS ONLY TO THE UNITS PICTURED BELOW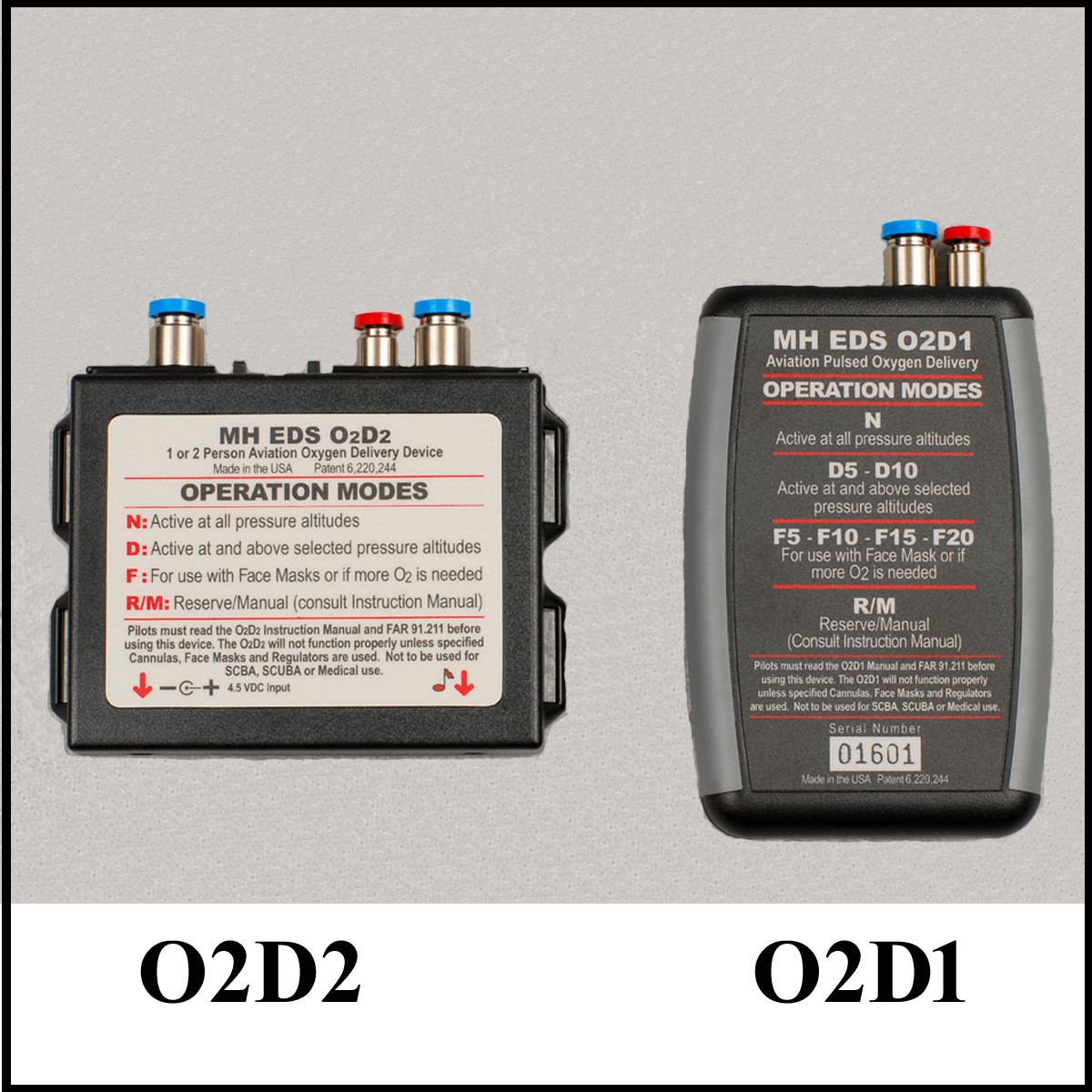 In October of 2009, Mountain High Oxygen engineered technical improvements to our EDS-O2D1 and O2D2 legacy products. These improvements include technical advancements involving both the hardware and firmware.
To provide our customers with the finest product, we are suggesting to our customers that they send in their EDS units and portable pressure regulator for these improvements.
This recommended routine service program should be accomplished once every two years (biennial).
If you have one of our portable systems and would like the upgrade, we would also like to examine your pressure regulator to determine if any upgrades are necessary and to check out its operational parameters.
As of 1 January 2022, the cost for this service is US $125.00 for the EDS unit and $75.00 for the pressure regulator, plus shipping.
This includes all firmware and hardware upgrades as well as routine service parts. Any other parts replaced due to damage in the field use would be subject to an additional charge.
Many of you may have had your EDS unit in for service since that date. You may have already received these technical upgrades.
Please e-mail service@mhoxygen.com to obtain a Return Authorization Number (RMA).
When requesting an RMA please include your NAME, PHONE NUMBER, SHIPPING ADDRESS and serial number of the unit.
We will then in return send you an RMA form to include with your shipment. Expect the turnaround time to be between 7 to 10 working days after receipt of your unit.
We recommend shipping only by a reliable courier such as UPS or Fed-Ex. The use of US Postal Service is not recommended, especially when shipping from outside of the country.
Related Documents: