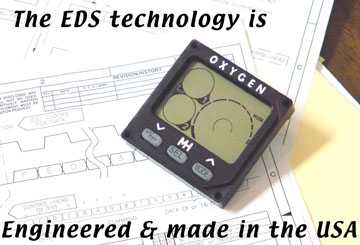 It's finally happened!
Mountain High has produced the only electronic instrument panel-mountable pulse-demand oxygen system expressly designed for the general aviation market.
These 2 and 4-place systems engineered and manufactured by Mountain High provide pilots with safety and convenient ease-of-use that many oxygen systems have not been able to supply.
---
Features of this revolutionary new product include:
Automatically adjusts to pressure altitudes up to 24,000 ft.
Automatically switches to emergency protocol (100%) in the event of loss of cabin pressure or if pressure altitudes over 24,000 ft. are detected.
Can be configured for mounting in the overhead console or instrument panel.
Consumes only about 1 watt of power with 14 or 28 VDC systems.
Shows cylinder supply pressure and cabin pressure altitude.
Provides situational awareness for all persons connected.
Provides means for customizing oxygen flow at each station for unique personal conditions.
Automatically turns main cylinder valve on (via electric means) from control head.
Back-lighting for display and buttons is in phase with flight-deck night lighting.
Simple low pressure tubing connects cylinder to oxygen outlets–keeps tubing away from arms and hands.
Provides delivery protocols for cannulas and face masks.
Optional emergency manual bypass provides full-flow to all stations.
https://www.mhoxygen.com/2016/wp-content/uploads/MHOxygenLogo_250x80-1.png
0
0
David Marquardt
https://www.mhoxygen.com/2016/wp-content/uploads/MHOxygenLogo_250x80-1.png
David Marquardt
2019-05-24 22:18:58
2019-05-24 22:18:58
EDS-ip Built-in Technology