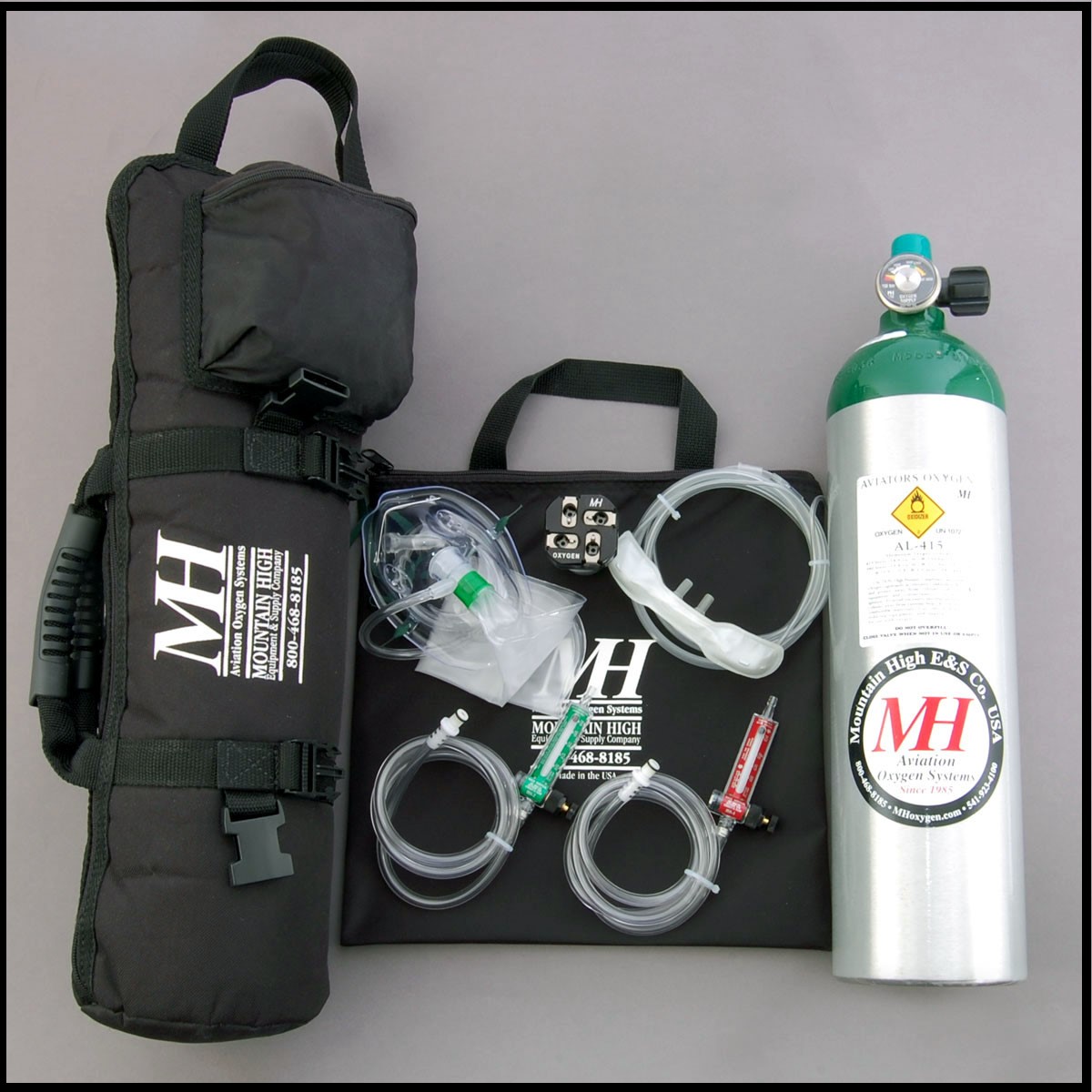 XCP Products for General Aviation
The MH XCP (Cross-Country Pilot) Systems Are Known For Their Readiness, Portability And Ease Of Use.
The XCP portable systems are small and easy to carry. They can be used for flights up to 25,000 ft., for pilot and three passengers.
Easy to operate: don the cannula or face mask and turn on the cylinder valve, then adjust the MH-3 or MH-4 Flowmeter to indicate the same altitude you are flying and breathe normally.
Display 30 Products per page
---
---
XCP Products for General Aviation